People who make music out of pure passion, this is what I find truly inspiring.
Latest posts by Jon Berrien (see all)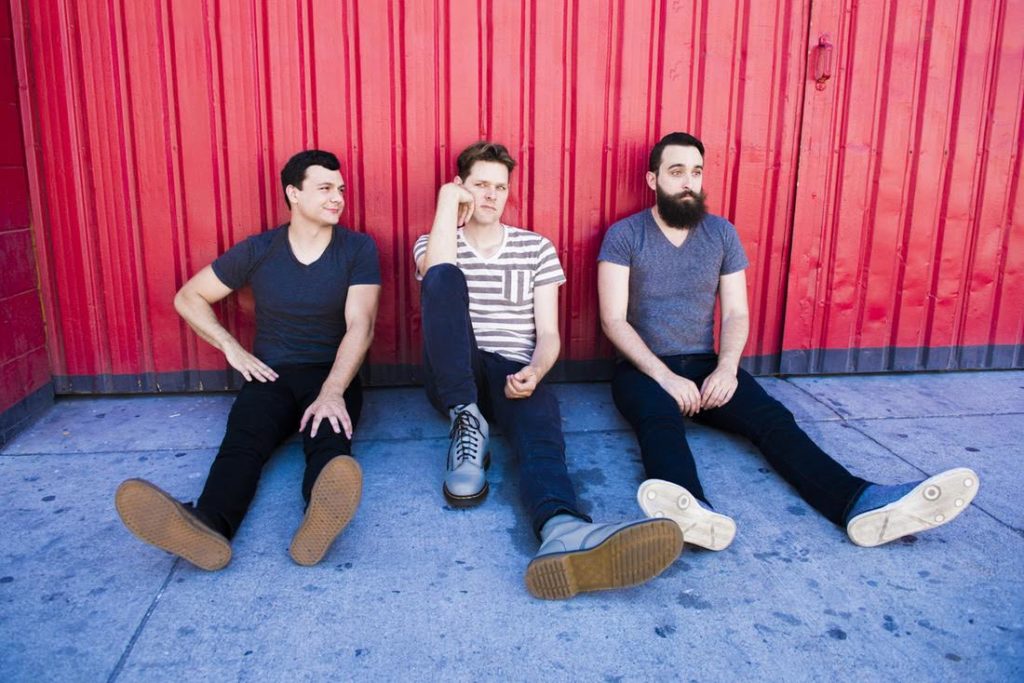 With '80s post-punk, new wave, and '90s alt influences, LA based trio The Active Set have created a kaleidoscope sound of pure sonic goodness. The guys have been busy and recently dropped the fresh new EP 'Everything Changes' with energetic melodies and intelligent hooks it doesn't disappoint!
GroundSounds recently caught up with lead vocalist Matthew Stolarz to talk about the bands latest endeavors, musical inspirations and more, check out the exclusive interview below.
For those just discovering The Active Set, can you tell us a little bit about the bands background and how you guys got started?
The band was formed out of a necessity to SAY SOMETHING, not just to make music that fit in some particular scene or pandered to an audience. We just wanted to make music we loved, that could be what it was, unapologetically. We wanted to tell stories.
What made you guys decide on the band name The Active Set?
The goal was ENERGY, something that said "this is happening". "Active" was scrawled on a piece of paper along with at least one hundred other words until "Active Set" came up. It was a total "Yeah! That!" moment. It was like a gun firing off.
What do you guys enjoy most about Los Angeles?
For sure not the weather. Wish the sun would leave half the time. The best thing is probably the potentials, the opportunities. Although it is highly competitive, there are so many people here to meet and strike up relationships with. It's a treasure trove of industry and talent. The tough job is sifting through them all to find "your people".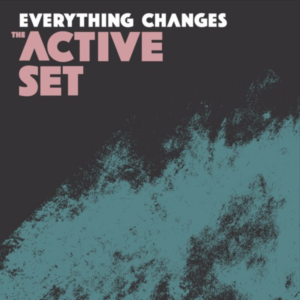 Can you tell us about working on and bringing your latest EP 'Everything Changes' to fruition?
We released an EP in 2015 called "Lights" and had written probably eighteen songs for it. When it came time to work on a new release, the rhythm section (Gabriel Grinta and Alen Racedo) stated they wanted to ditch all the leftovers and start from scratch. Being a bit of a nostalgist, I argued quite a bit. We eventually saw eye to eye about the approach and wrote all new material. We worked on a bunch of completely new ideas, and this all became the new EP. Then we brought in our producer (Jason LaRocca) and he actually gutted a few of the songs and they became even more refined. It was actually a pretty new way to work for us.
Can you tell us about the writing and creative process involved with the single "Long Long Time?"
There was an earlier idea I was hung up on, but if morphed completely into the basic tracks when Alen (bassist) sprung a "no, try this" on me. He brought the guitar riff and Gabriel (drummer) started working out the keyboard parts. We identify more as a guitar band, but we let the synths have their way here. I wrote a melody that I liked, but Gabriel said "nope" and urged me to try a more laid-back approach (to be honest, the earlier melody was bouncy in a 90s adult pop way, aka not good). I chopped the lyrics in half, which still told the story but in a more abstract way and conjured my inner crooner. We were all pretty ecstatic with the outcome.
What has it been like working with producer Jason LaRocca?
Jason has been with us since the beginning, and has mixed everything we've released, but this was the first time we gave him full veto power/creative control over the music. Having someone oversee the results and shut you down when your ideas are getting out of hand is always a good thing. He is so fabulously inventive and intuitive. And he doesn't like to waste time, so that speeds things up.
Can you tell us about the inspiration for the track "Let' Go Out Tonight?"
Let's Go Out Tonight go a full rewrite lyrically. My original approach was more about a guy being pulled out of his problems by another, and had romantic subtext. Gabriel (drummer) said that he thought that the song was more about overcoming the struggles of daily life, and was actually surprised by my direction. Willing to try, I went back and found the song's true voice. It became a bit of an optimist's anthem, which fits entirely. Earlier songs I've written cross this territory, like "Better Brigade" or "Let The Games Begin" (from self-titled EP and "11" album, respectively). Our last EP was pretty frustrated and dark, so it was nice to be able to express some optimism again, especially with such an explosive chorus.
What bands/musicians are you all currently listening to?
I personally have been all over the new Griswolds, "High Times for Low Lives" as well as the new Mowgli's "Where'd Your Weekend Go" and tons of Brian Eno instrumental records.
What's next for The Active Set, what can fans look forward to?
We are going to get this EP heard as far and wide as we can, and we have some videos to release as well. We may be touring with some other artists as well. Keep watching…
Stay in touch with The Active Set: FACEBOOK | WEBSITE
Purchase 'Everything Changes': https://theactiveset.bandcamp.com
Comments
comments