Favorites: Bloc Party, 3EB, Gaslight, Tokyo Police Club, The Kooks, Pete Yorn, Andrew McMahon
Latest posts by Jake Craney (see all)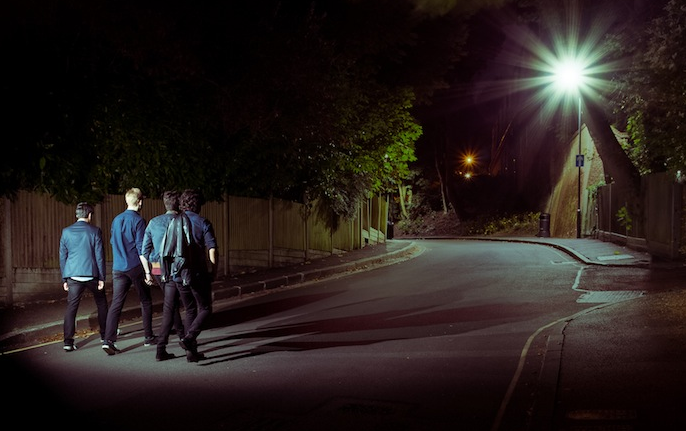 We are thrilled to premiere the video for "Can't Get Enough" by British rock band The Blinding Lights. For those unfamiliar with the band, the following description from their bio perfectly encapsulates the band's "fresh-yet-nostalgic" rock n' roll sound:
Growing up 50 years after the birth of rock'n'roll, raised on the unadulterated, raw energy of 50s rock'n'roll, the euphoric pop hooks of 60s rhythm and blues, and the emotive range and power of 70s classic rock, The Blinding Lights believe in the power of mainstream rock music; its ability to impassion, to excite, to anger and fundamentally, to make you feel.
The video is an intimate compilation of the band's rehearsals and shows the power of the live performance.
"Can't Get Enough" in the band's words:
"Can't Get Enough was written to give people an escape – it's letting everything else go and just living in that few minutes of rock'n'roll. It may not be about a lot, but what it is about is embracing that feeling of giving yourself over to a particular moment, where all that matters is that moment.'"
Be ready to hit that play button more than once, as you'll be hooked to the joy of the appropriately titled "Can't Get Enough."
The Blinding Lights on Facebook | Twitter
Comments
comments