People who make music out of pure passion, this is what I find truly inspiring.
Latest posts by Jon Berrien (see all)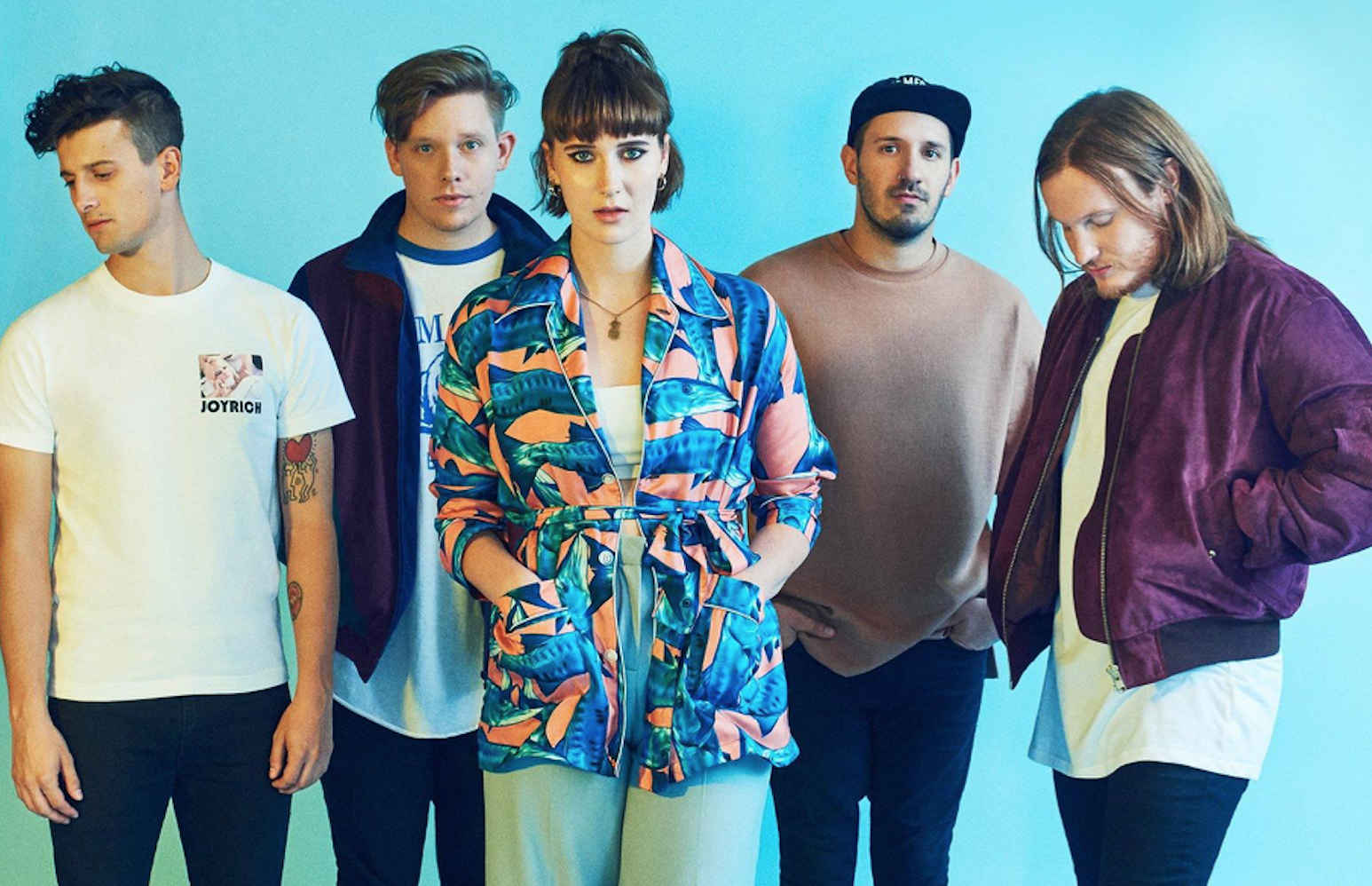 With bouncy and infectious tracks that are guaranteed to uplift your day, Brighton based pop-outfit Fickle Friends are making moves with pure sonic goodness. Over the past two years, this five-piece has refined their live set and accumulated a dedicated following on the road.  Their singles feature shimmering synths and killer hooks, that make you want to hit the replay button over and over again.
GroundSounds recently caught up with the band to talk about their latest track "Brooklyn," musical inspirations, and more, check out the exclusive interview below!
For those just discovering Fickle Friends, how did the band get together and start making music?
We all met at music school, bit cliché I know. But we actually ended up being awful students and spending most of our time on the road, finishing essays in dressing rooms….or dropping out : /
How did you decide on the band name Fickle Friends?
We actually nabbed the name from a friend who suggested it as a name for a DJ duo… he didn't seem to mind all that much.
What do you guys enjoy most about Brighton? What is one thing every visitor should see or do?
Ermmm….living by the sea….that's one for sure. Everyday feels like the weekend because the city is just full of creatives and students and art and culture. It's so vibrant and warm. Definitely the best place to come and chill and rid yourself of stress. The music scene is also bangin! It's so sick coming home from tour and being able to wind down and take a walk down the pier and soak up the sea air and some delicious (if not a tad pretentious) IPA….oh and every visitor should go to Revenge on a Thursday night (Thurs-gay). I'll say no more 😉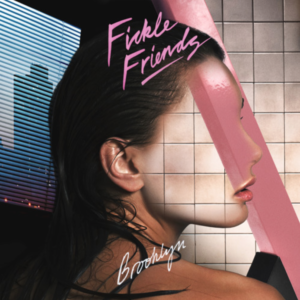 Can you tell us about the inspiration for your fresh new track "Brooklyn?"
The song came about when we were really struggling financially and under a lot of stress from touring constantly by ourselves. I started to feel very anxious every day and that constant worry affected a lot of the band/ So I wrote a song about it….it's more metaphorical than that though. Brooklyn talks about worry as a foreign place and person….something/someone you don't recognize or understand but who is suddenly a massive part of your life and won't leave you alone.
When you guys are on stage performing what goes through your minds?
Fear and complete terror? Ha no….it's good adrenaline and mostly an overwhelming internal feeling that's shouting "holy fuck these kids have actually paid to come and see our band play" which is genuinely the best feeling in the world.
What musicians/bands are you guys currently listening to?
At the moment we're obsessed with several albums….this week it's all about DNCE, The Weeknd, Childish Gambino and Bruno Mars.
Can you tell us about the writing and creative process involved with your track "Cry Baby?"
At the beginning of the year we went and stayed in the middle of the New Forest in a farmhouse….we just wanted to lock ourselves away and write with no distractions. The week before, in my flu ridden, new year death bed…having binge watched anything and everything I could think of… I was recommended a movie called Cry Baby, directed by John Waters. The imagery and uneasy feeling it gave me throughout inspired the lyrical content of our song (of the same name). It's about not knowing your capacity for emotion. We wrote most of the song in that farmhouse….following a pretty massive writers block. Nothing a bit of country air couldn't fix.
Can you tell us about  filming the music video for "Cry Baby," what was this shoot like?
We shot the video whilst we were recording in LA. We actually came up with the concept ourselves…It felt a little obvious but I am fascinated by how watching someone cry can make you feel. And the idea that some people can't cry. The video shows a group of characters all going to extreme lengths to make themselves cry. It's very odd ha….I also wanted to get a bit of that John Waters imagery into it too.
What's next for Fickle Friends, what can fans look forward to?
We've just come off our UK tour so we're diving head first into writing again. We're about 80% finished with our debut record but we're always wanting to go the extra few miles….add another couple pop bangers….or at least try and write something incredible to add to the album. So yeah….that's what we'll be doing for a while. Then hopefully we're going to head to the US to play some shows! (finally).
Stay in touch with Fickle Friends: FACEBOOK | WEBSITE
Comments
comments