People who make music out of pure passion, this is what I find truly inspiring.
Latest posts by Jon Berrien (see all)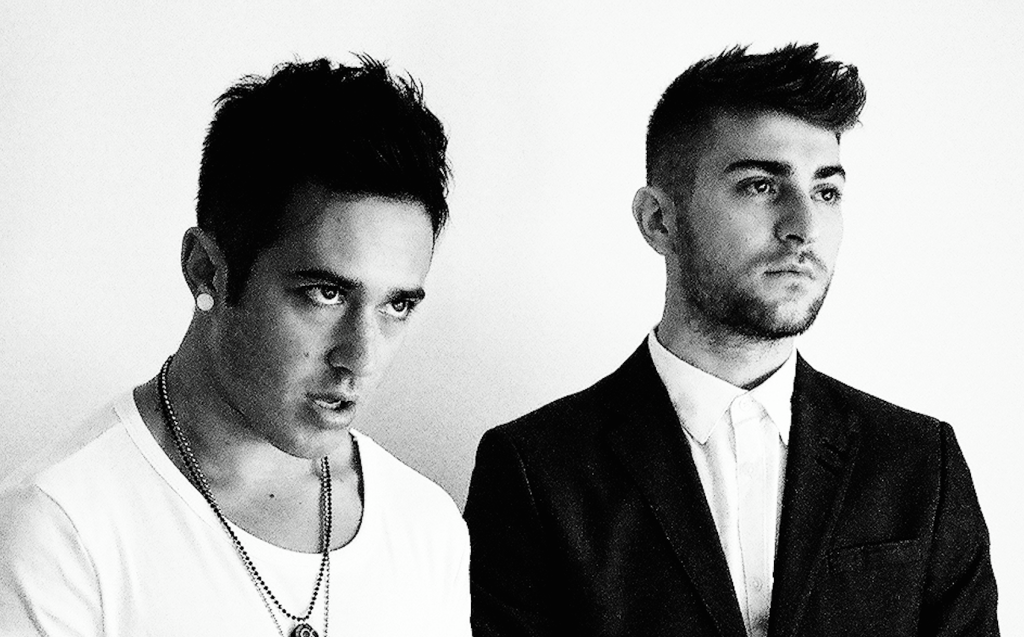 LA-via-New Jersey based duo The Pilot Kids (Jonny G, Donrique) have combined hip-hop with electro-rock, creating sonic goodness that recently dropped on their debut EP 'Open Fire!'. Originally from small town Manalapan, New Jersey, they formed in Jonny's basement in the summer of 2011 and it has been game on ever since.
GroundSounds recently caught up with the pair to talk about their latest project, musical inspirations and more check out the exclusive interview below.
For those just discovering The Pilot Kids, how did you two come together and start making music?
We both went to the same elementary school and had seen each other around, but we didn't become friends until our Junior Year of High School when we were in the same English Class and Photography class. In our high school yearbook, Jonny was nominated "class clown" and Donrique "Most Artistic". Us being in the same class together could only mean the blossoming of a strangely Artsy friendship.
How did you guys decide on the moniker The Pilot Kids?
When we were trying to come up with a band name, we made a long list of things that meant something to us. One of those things was "Kill The Pilot" which was a name Donrique had been using as his graphic design moniker in high school. We loved the name and what it represented, but we thought it was a little too aggressive for what we were trying to do musically. We sort of knew at that point that we wanted to make Pop music, so we thought "Kill The Pilot" made us sound a little too much like an emo band, so we switched it up to The Pilot Kids instead!
You guys just reached the 1 million YouTube views milestone, how do you guys feel about this accomplishment?
We're seriously so proud! Jonny has been making crazy YouTube videos since 2006 and we've been doing videos together for several years as well, so it's pretty insane how much has gone in to figuring out how this YouTube thing works. We took a minute to high five each other but now we're just focused on getting a million views on a single video!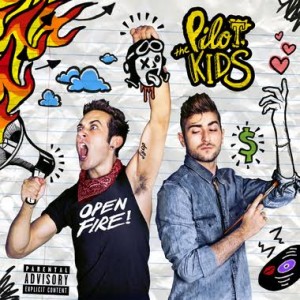 Can you tell us about working on and bringing your debut EP 'Open Fire!' to fruition?
Open Fire! was our first official release of music and we couldn't be more proud of what it represents to us. It took us a long time to figure out how to bring a song from a cool musical idea or concept to a finished/polished recording. For a while, we were stuck in a phase where we would get a bunch of songs to 75% finished and then get hung up on some aspect of the writing, production, arrangement, or mixing. We didn't know how to break that cycle. So to have 6 finished songs, mixed and mastered, was a big deal for us and we learned a lot about how to finalize our musical ideas!
What was the inspiration for your track "Kill The Pilot"?
We wanted to create an anthem that blurred the lines of genres and aggressively inspired people to break the rules—and also literally make listeners poop their pants.
What music/bands are you guys currently listening to?
Donrique has been listening to Paul Simon and recordings of alien abduction reenactments and Jonny has been really into The Dear Hunter and the hold music from various internet service provider customer service hotlines.
Can you tell us about your motto F.Y.O.P or "fly your own plane"? Who came up with this, and what exactly does it stand for?
Donrique came up with the motto in high school. In essence it's a metaphor for creating your own opportunities in life. It's impossible to have an opinion, an emotion, a fear, or a desire about anything if you don't already have some sort of belief about it. However, most of the time when we look deep inside at those beliefs, they are not even ours. We have picked them up from someone else or some group without even realizing it! Look deep inside at those beliefs and if they aren't your own, someone else is flying your plane for you. So– kill the pilot, and fly your own plane. 🙂
What was the writing and creative process for your track "Kiss Me I'm A DJ"?
We put up an acoustic version of "Kiss Me I'm A DJ "  on our YouTube channel with only the first verse and chorus back in 2013. We weren't sure what to expect because it wasn't really a full song but when people started commenting and coming up to us at parties saying KMDJ was their favorite song, it became pretty obvious that we should finish it. When we went to Atlanta to record our EP, Jonny wrote some more verses and expanded on the story. We thought it would be cool to produce a studio version of the song with full instrumentation. We also have a full acoustic version of the track that we've recorded, so keep a look out for sometime in the near future! 😉
Can you tell us about the transition from New Jersey to LA?
We had been living and working out of Jonny's basement (AKA "The Art Fuck Dungeon) and knew we needed to make our way out into the world somehow. We had no clue how or when the opportunity to leave would manifest itself, so when we started talking to record labels and the possibility of moving to LA came up in those conversations, we knew the requests we made to the Universe were being answered.
What's next for The Pilot Kids? What are you guys currently working on?
We're continuing to do our videos and heading to Atlanta to work on some new music and put together a full album. After that, we're really itching to get out on the road and start spreading the good musical vibes around 🙂
Photo Credit: Jackson and Joshua
Stay in touch with The Pilot Kids: FACEBOOK | WEBSITE | YOUTUBE
Comments
comments