People who make music out of pure passion, this is what I find truly inspiring.
Latest posts by Jon Berrien (see all)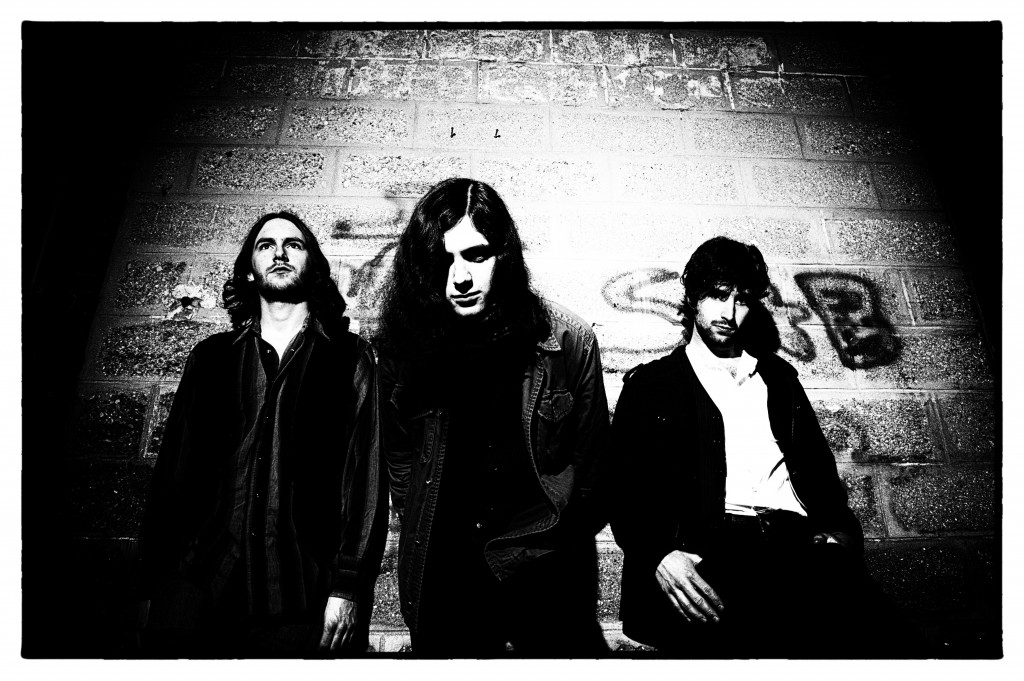 Hailing from the west of Ireland, The Deans have been mesmerizing audiences throughout Europe and North America. With an unmistakable sound, they are emerging as one of the most dynamic independent bands to look out for. GroundSounds recently caught up with guitarist Gavin Dean, checkout the exclusive interview below.
For those not familiar with The Deans how did you guys come together and form the band?
Basically Gari (drummer) and I became friends from playing in different bands around our area when we were 15/16. So naturally I decided I'd like to be in a band with him. Then for a few years we toured around Ireland and the UK using different bass players until we met Ronan. We played a show in Galway one night in this huge bar/venue. Ronan was playing in the downstairs bar with a group of guys he played with every Friday night and Gari and I were playing in the upstairs venue. After our show he said how much he liked the band. He told me he played bass. Five minutes after meeting him I asked him would he like to come to Europe with us in a couple of weeks and he said "yeah!". "The pay's not great. But the work's hard" I said. That was just two years ago now and since then it's been none stop.
How did you guys come up with the name 'The Deans'?
My surname is Dean. At the beginning, my brother was in the band, so we decided to call it The Deans. By the time we thought about changing the name, it had stuck. Most people don't realize it's my surname, which is cool.
What can you guys tell us about your upcoming trip stateside? You will be hitting up Boston and NY?
Yes and Yes! Recently we've been working with a company in Nashville. It's all very exciting. This time around we will be mostly hitting Boston, NY, Chicago, Nashville, Washington and some others. Check out the dates on our Facebook page or website, thedeansband.com. It should be wild.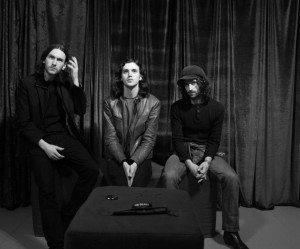 What was it like growing up in Ireland? What is one thing a visitor should see or do in Galway?
See us live! Although, we are never there much these days. I don't know if we did a lot of growing up in Ireland. We did most of it on the road, quite young. We're still quite young and on the road and growing up. So we'll have to get back to you on that. Galway is famous for Traditional Irish music. So that's something worth checking out.  
What was the creative process and inspiration behind the song 'Lonely Like Me'?
That song was floating around in the atmosphere for a while before we eventually tackled it. It came together quite quickly when we started working on it together. The three of us just fell into our harmonies for the most part. I had written the song as a kind of letter to a friend who I was concerned about. I wanted to help in some way and writing a song was all I was capable of doing at the time. It explores the idea that we are all alone together. Paradoxical!     
What are you guys currently listening to?
We have been listening to a lot of JJ Cale and Ry Cooder recently. We are big into Dylan and The Band. Some others we've been digging recently: The Clash, The Kinks, The Shins, Cannonball Adderley, Bruce Springsteen, Pearl Jam, John Frusciante, The Decemberists, Leonard Cohen. And a load of other stuff most people might have never heard of.
What was it like working on your EP Roomworks Vol. 1?
Working on Roomworks was a real learning curve. We did everything ourselves from scratch with the minimum of equipment. We were living on the top floor of our friend's hotel in France at the time. They recently shut the hotel section of the complex down so we converted the floor below us into a studio and rehearsal space. It was wonderful because we could start when we wanted and record and work on songs until the early hours of the morning. We were very fortunate to be given that space and encouragement in which to create. You can even hear the spill of traffic on a couple of the tracks. It was so organic.       
What advice would you give to aspiring musicians?
To look up the synonyms of the word "Aspire".
If you guys could go tour with any current bands, what bands would you choose to hit the road with?
I think we would appeal to most audiences. Mumford and Sons "Gentlemen of the road" tour would be a good one to get on. It would be great to open for The Boss or the likes of Pearl Jam, Neil Young or the Foo Fighters. But really we'd tour with anybody if the audience was there.
What's next for The Deans? What is the band currently working on?
The next step is the tour of US and a possible release before the end of the year. We might release a single or even put out a Roomworks Vol. 2. We don't plan on releasing a LP until next year. And yes, I said "LP". Because vinyl is coming back, baby!
Comments
comments