People who make music out of pure passion, this is what I find truly inspiring.
Latest posts by Jon Berrien (see all)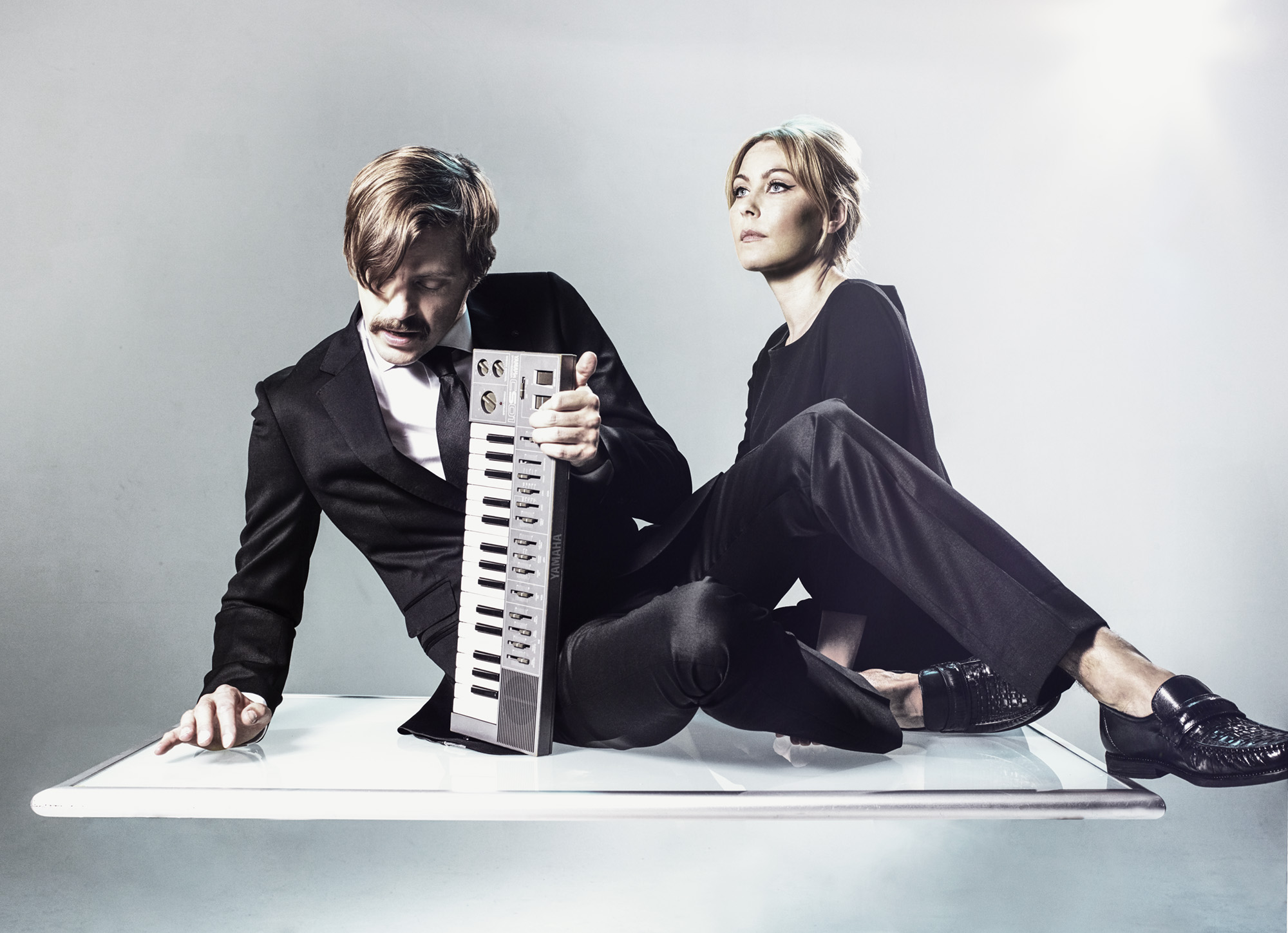 It has been a busy year for Club 8's producer and songwriter, Johan Angergård! The dude has been on the move, he is about to release his third album of the year Pleasure (his 9th with Club 8 and 21st album in total), and to prepare he wrote almost 30 songs. Eight of which he and singer Karolina Komstedt chose to record for your listening "pleasure"- pun intended.
Pleasure drops on November 20th via Labrador, check out our exclusive GroundSounds interview with Johan below!
Club 8 has been going strong for 20 years, but for those just discovering Club 8, how did you two find each other and start making music?
JOHAN: We first met in a local disco in 1992. We were teenagers in love and stayed that way for five years. The album "The friend I once had" is pretty much about the break up. Occasionally in a quite embarressing way. There's at least song there I'd like to erase from the earth. Overall I'm still proud of that album though. But in order to get away from my longer parenthesis here…
We quickly discovered we shared the same taste in music. We were both fans of The Smiths and The Cure. I started making mixtapes for Karolina with lots of stuff from Sarah Records, Felt, some Subway artists perhaps, Go-betweens, McCarthy, some él stuff possibly and so on. And she started singing with my current band Poprace. Eventually we started making some home recordings just the two of us and sent out to our ten favorite labels. About half of them wanted to release us and we went for the Spanish label Siesta.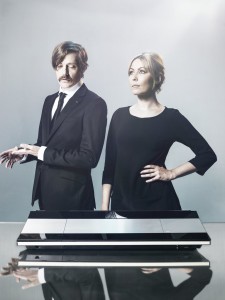 What have been some of the most memorable moments of this musical journey?
JOHAN: For me, I can't think of a better moment than where I am right now. I've never been so inspired in my entire life. Making music has never been more fun and interesting.
But I think our first show in Taiwan was a rather special event. In the early days we very very rarely played live. I think we played live something like 5 times in the first 8 or 9 years. In 2004 we were offered to play the Formosa festival in Taipei. We didn't know it before, but there had been a votation about which band people wanted to play the festival and we "won". We were supposed to sign CDs afterwards, something we felt quite awkward about and I believe I worried no one would show up and we'd look like complete idiots. But once there there was a 100-200 meter or so long line with fans waiting to have their CDs signed. That was a sort of "aha"-moment. We knew, of course, that our albums were released in different parts of Asia. But it was special to all of a sudden discover that we were actually popular in distant countries rather far away.
What made you guys decide on the moniker Club 8?
JOHAN: It's from a photo of Karolina and her familly from when she was a kid. I'll send it over! She has a t-shirt with the name "Club8" on it. It was a furniture company at that time.
Can you tell us about the writing and creative process involved with your track "Love Dies?"
JOHAN: "Love Dies" was the start of the album. I believe I wrote it in March. It seemed like the start of something new and after that I was in an intense Club 8-state of mind for a few months until the album was finished. The track is about hope and longing and disapointments. I want love, and life in general, endlessly big and  romantic. And sometimes I see glimpses of that that keeps the fire burning.
Can you tell us about bringing your forthcoming album Pleasure to fruition? What was it like working on this project?
JOHAN: Easy. Fun. Quick. Inspiring. I released my solo project, The Legends, first album in six years earlier this year. It was only seven songs and done very quickly. I found it a wonderful way of working. Life has it's periods. My mind revolves around certain, specific things in periods. This could be a period of something like three months or a year or whatever. Anyway, it totally makes sense to make one body of work for each period. The Legends album was about falling in love cause that's what my world was about at that time. But when that period is over inspiration changes and it's time to move on, musically. I moved on to "Pleasure" which stretched over the next life cycle, period or whatever you choose to call it.
What inspired you guys to make an album about love, sex and jealousy?
JOHAN: That was what life was about during the months when the songs were written.
What inspired the track "Late Nights 1?"
JOHAN: "It's love" was about falling in love. "Pleasure" touches the subject of falling out of love or seeing those big romantic dreams slowly fade away and feeling unaffirmed.
What bands/musicians are you guys currently listening to?
JOHAN: Symmetry, Cosmetics, Chromatics, the minimal waves tapes series and Fad Gadget.
After the album release, what's next for Club 8? What can fans look forward to?
JOHAN: I'm hoping to get the chance to do a few live shows. Not a lot, but a handful or so would be nice. And I'm also hoping to do another album late next year, but who knows what life looks like around that time. We might all be dead and gone and that would slow down the process considerably.
Stay in touch with Club 8: FACEBOOK | WEBSITE
Comments
comments