Latest posts by GroundSounds (see all)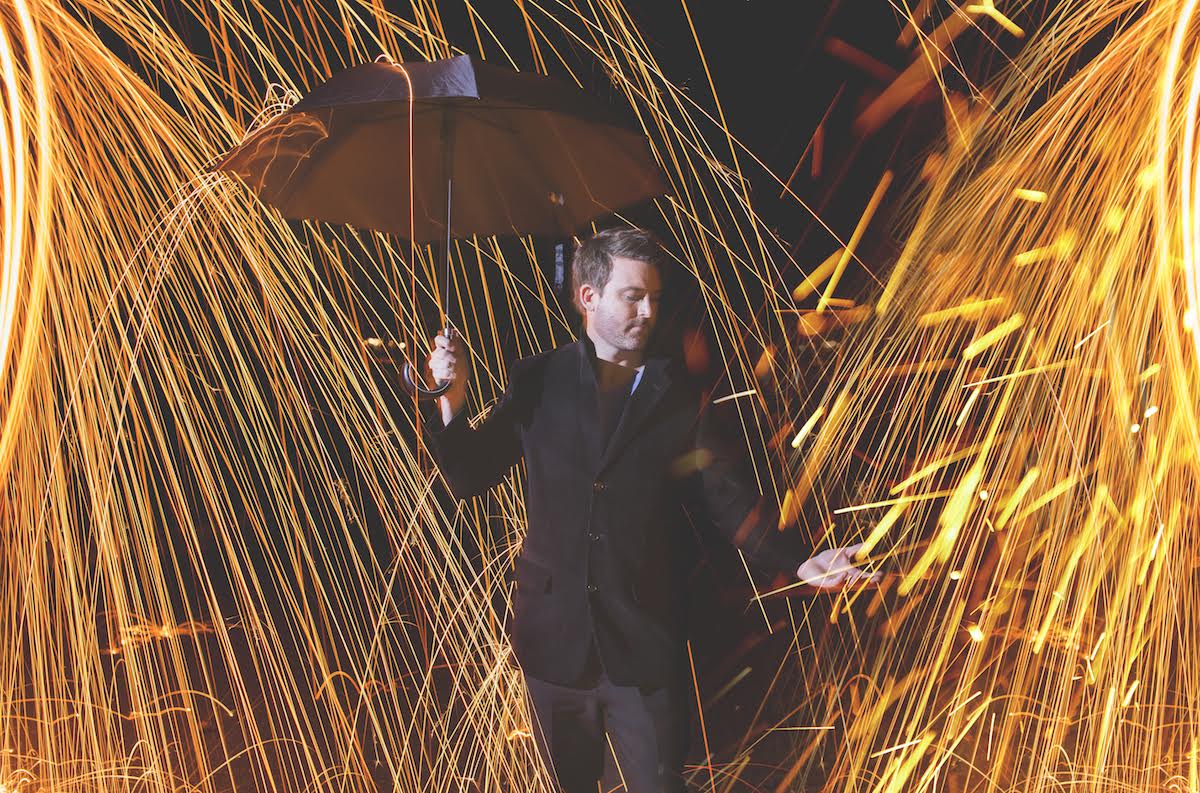 True emotional growth is never easy, especially when it doesn't come on your own terms. Such was the case when alt-rocker Matt Lande set out to record his latest album, GLOW.
Following several tragedies involving close friends, Lande entered the studio with a heavy heart which is poured out across the new LP. With an epic, cathartic scope, the artist welcomes you into his sonic world with open arms.
We caught up with Lande to find out more about GLOW and more.
Hi Matt! Thanks for taking the time to talk with us. How's everything been since the release of your new album, GLOW? 
You're very welcome. Thank you. Things have been a bit hectic with all that's going on but it's great.
Tell us a little bit about the songwriting process behind the new album. I am aware it was quite an emotionally turbulent period in your life. 
Most of the writing for GLOW took place during the year prior to starting the recording, although one of the songs, Together was written about 7 years ago. I had always thought of recording that one but for some reason I just never had. In regard to the turbulent part, closer to the start of recording GLOW I lost 2 friends within a few months of each other, to cancer. The album is dedicated to both of them and the song Robin was written about one of them. 
So much of GLOW works as tragically beautiful catharsis. Can you expound on some of the larger themes?
Thank you. Music is a big outlet for me. Some themes of GLOW are those of love, loss, imagination and fantasy.
The album, at times, has a huge, soaring sound. How do you achieve that within the confines of self-recording? 
I can't really explain it perfectly but I feel like when I'm writing the musical parts to a song it's more like I'm working with tangible art…like clay or something. I don't read or write music so I depend on feeling the music and molding a song into something that moves me and has substance and power to it. I don't look at the self recording process as being a confining thing in the sense of the song, at this point. It helps me to get closer to it. Not having major label resources for some other parts of the business is what can be confining at times to me.
How do you feel about the current state of alt-rock music? Who do you admire or would want to tour with? 
Alt rock is great as far as I'm concerned. It's a fairly wide genre with lots of talent both commercially and independently. Bands like Muse, 30 Seconds To Mars, Death Cab, Coldplay and The Killers are definitely a few who's music I admire and would love the chance to tour with.
Plans for the rest of 2016? 
I had a busy end to 2015 with the release of GLOW which came with some really good press and non-commercial radio response. The music video for the single, Echo will be released shortly and I'll start writing for the next record soon. I'm also heading over to England to play some shows in April.
Stay in touch with Matt Lande: FACEBOOK | WEBSITE
Comments
comments