Latest posts by GroundSounds (see all)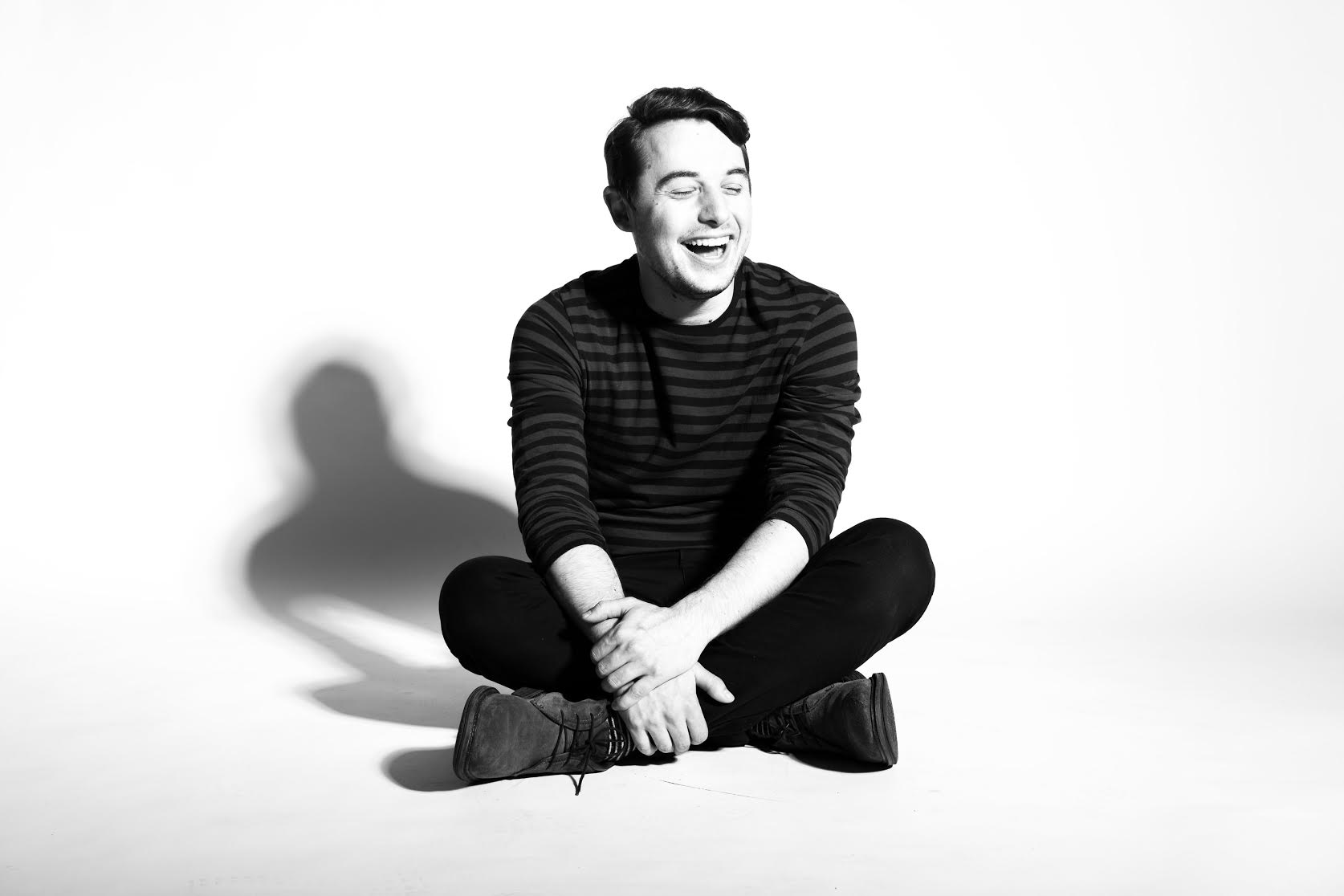 There's a weird thing that happens those first few post-collegiate years after wild oats are sown and finding a center point is essential not only for survival but further growth. Songwriter Colton Kayser recently went through just such a quarter life crisis of sorts weathering literal and figurative storms along the way.
Born and raised on the Jersey Shore, north of the parts you've seen on MTV, Kayser's forthcoming sophomore LP, Place To Settle, finds him sorting through the aftermath of difficult relationships and the still lingering effects of Hurricane Sandy.
Groundsounds caught up with Kayser to learn more about Place To Settle to go along with the premiere of the album's title track below.
Hi, Colton! Congrats on "Place To Settle." Could you tell us a little more on what the track is about?
Thanks! The track is about someone who was trying to come back into my life after stepping out of it for a while. This song is me processing that. I was trying to figure out what they were looking for, and what decision was best for me.
"Place to Settle" is also the title track of my upcoming record. One of the central themes of this record is dealing with the uncertainties of life, and finding your way through them.  I thought this song summed that concept up nicely.
You're about to release your second album. What's changed for you as an artist since your debut? How did you approach recording LP 2?
My songwriting has become a little more refined. I think the points I'm trying to make in my songs are a little stronger. I'm also starting to write about less obvious topics, and from different viewpoints. I've learned a lot about myself, and what it means to be a musician since my last record. I've learned that I could never do this alone and that it takes a team of people to get things done. You have to work incredibly hard at this, and some people just don't understand the lifestyle. Touring has taught me that I can live off of peanut butter sandwiches and that I can sleep anywhere if I'm tired enough.
This LP was recorded at Lakehouse Recording Studios in Asbury Park, NJ. The basic tracks were recorded live which was a new experience for me. I'm used to building a song off of the drums.
The body of this record was done in about 12 hours. Tracking live really makes the music flow in a natural sort of way. The band instinctively speeds up and slows down together which really adds to the feel of the songs.  I think the performances are much better because we (the band) were all on the same page at the same time.
We overdubbed the vocals, some guitar parts, percussion, and some organ. I sang most of the background vocal parts. I have to thank my college choir professor the next time I see him. I didn't know I could do that.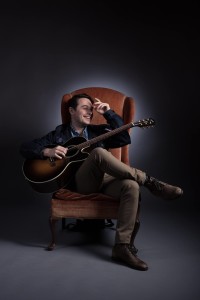 Your sound is rooted in a beautiful Americana/Folk style. How did you arrive at your sound and who are your chief influences? 
I'll listen to anything as long as the songwriting is good, and I think that's why I gravitate towards the Alt-Country/Folk/Americana sound. That style is really about serving the song, and having something to say. Songwriting comes first for me, and I think that's how I ended up where I am sonically.  I also love the guitar sounds and musicianship.
I'm a huge Dylan fan. I also love Wilco, My Morning Jacket, Dawes, Paul McCartney, George Harrison, Ryan Adams, Fionn Regan, The Head and The Heart, and The Tallest Man on Earth. I have some less folky influences (Umphrey's McGee, The Meters), but they're probably a little less apparent.
A lot of artists that work in your array of genres live further south, but you're NJ shore based. How does living near the beach in the Northeast impact your artistic aesthetic? 
I grew up in a square mile beach town, so the beach has always been a part of my life. My first job was at the local beach club. My best friend's house was across the street. Hurricane Sandy really impacted my life, and it's reared its way into a few of my songs.
Any tour plans for later in 2016? 
Definitely. I'll be hitting New England and a fair part of the Southeast in August after this record is released. I'm still getting confirmations so I won't announce anything just yet. It gets easier every time I go out so I'm working up to being on the road constantly.
What bands are coming up in the NJ scene that you could turn us onto?
There's a lot of good music coming out of NJ right now. dollys put out a record called Low Year a couple months ago that has been getting heavy rotation in my car. Accidental Seabirds just put out a new record called Metedeconk that's great. Francis Lombardi put out a self-titled album last December that's incredible. Cranston Dean put out a record called Sarajevo last year that I love. Deal Casino is working on a new record, and the snippets I've heard sound ridiculous. I went on the road with Cold Weather Company in February, and I can't wait to hear the new songs they played on their next LP.
There are a lot more great bands too. Go to either Asbury Park or New Brunswick on a Saturday night, and you're bound to hear something you'll like.
Are you doing a vinyl release for Place To Settle? How/when can we get our hands on a physical copy?
Yup! The vinyl is going to be translucent orange, and have a special track order. You'll get a free download card with it too. The record will be released on July 30th, and you can pre-order either a vinyl or CD copy of Place to Settle at the store section of my website. (http://www.coltonkayser.com/store/ )
Digital copies will be available on my website, Bandcamp, Amazon, iTunes, Spotify, and basically anywhere else on the web on July 30th.
Stay in touch with Colton Kayser: FACEBOOK | WEBSITE
Comments
comments