People who make music out of pure passion, this is what I find truly inspiring.
Latest posts by Jon Berrien (see all)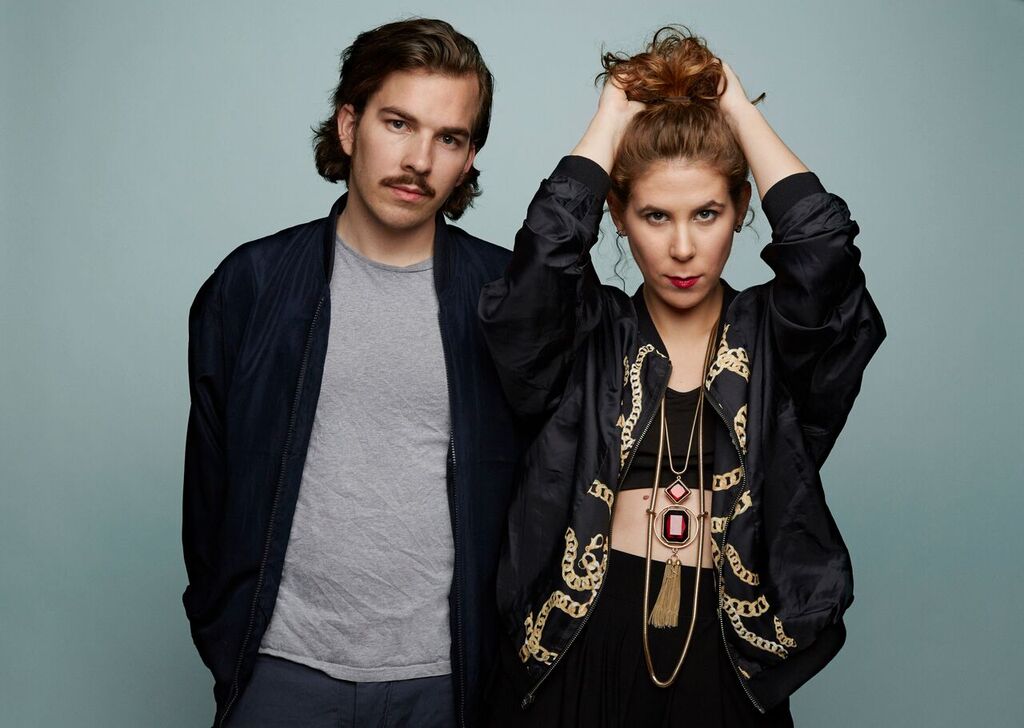 Featuring masterful harmonies, electronic percussion and atmospheric piano, Norway based indie-pop duo BLØSH, are carving out a name for themselves with infectious sounds and pure sonic goodness. Oslo-native guitarist Jørgen Berg Svela and Madrid-born cellist and singer Teresa Bernabé, seamlessly compliment each other with slow moving emotional tones to upbeat guitar riffs and pizzicato chords.
The pair are gearing up for their forthcoming album 'Keep Bleeding, Keep Breathing', which is set to drop February 12th. GroundSounds recently caught up with them to talk about their latest project, musical inspirations and more, check out the exclusive interview below.
For those just discovering BLØSH, how did you two come together and start making music?
Teresa: We met at uni in Liverpool and Jørgen started playing guitar in my old solo project. Jørgen got more and more involved in arranging and writing and soon it felt natural to drop all solo projects and start something together.
How did you guys decide on the name BLØSH?
Jørgen: The first idea was to name ourselves BLUSH but we did a quick check and there are looooads of blushes out there, hehe. BLØSH is how you would pronounce it with a Norwegian accent and since I have an "ø" in my name it didn't feel too pretentious either.
What do you guys enjoy most about Oslo? What is one thing every visitor should see or do?
Teresa: Well since I have 3 years experience being a tourist, hehe, there are so many things I can't just choose one. If you have an hour; go see the opera. If you have a day; go to the Folk Museum in Bygdøy. If you have a weekend; see the amazing architecture around the city, my favourite places are "Kampen" & "Rodeløkka". I should stop now. Maybe I should start an Oslo-blog?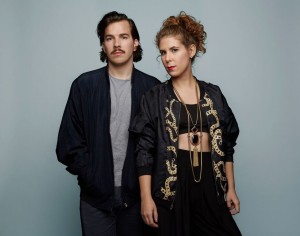 Can you tell us about the creative and writing process involved with your latest single "Give it Away?"
Jørgen: I had been listening to a lot of guitar-based African music as well as one of my personal favorites Brooklyn indie rockers Dirty Projectors and inspired by that I came up with the guitar riff that goes throughout 'Give It Away'. Teresa heard it and started finding a melody and a cello riff to complement my line and chords to fit around it came along naturally. When we brought it to the studio it came together super smoothly with Øyvind's (producer) sparkly touch. I think it was done in a day!
What has it been like working on and preparing for your forthcoming debut album Keep Bleeding, Keep Breathing?
Teresa: It's been a very intense process with a mash of different feelings at the same time! When you care so much about something like we've done with this album, you put all your energy and soul into it; sometimes it's fun, sometimes it's exciting and sometimes it can also be stressful and too much work to handle (especially when you are an indie artist, hehe…). I feel we've printed our laughs and tears in this record, like in life it isn't always pretty but it's also what makes it so beautiful at the same time. It's definitely been worth it and has filled up our lives with excitement and proudness!
What inspired the album title Keep Bleeding, Keep Breathing?
Teresa: The album packs a much more diverse sound and lyrical meaning than the singles have done on their own. We've had a couple of years now when things have been pretty tough, both personally and as a band, and the album is a product of that. The title might seem a bit sinister, but really it's meant to be taken as a "hey, we're gonna be fine!"
What was it like working with producer and Grammy nominee Øyvind Gundersen?
Jørgen: We met Øyvind when he was subbing as the guitarist in Mikhael Paskalev's live band where Teresa and I were playing, and we toured a lot together in 2012. When we started working in the studio in 2014 we were already friends and this made the process a lot more relaxed. Øyvind has an amazing way of respecting your creative inputs but at the same time always taking them to the next level. Teresa and I have very strong opinions so we could never work with a "dictator", but with Øyvind it just felt like asking a person you trust about what to do next, and he always comes up with the right answer. We couldn't be happier!
Can you tell us about the inspiration for your track "When Love is Alive?"
Jørgen: "When Love Is Alive" came about when we were watching the documentary "Man on Wire" by James Marsh, which blew our mind. The story is about high-wire artist Philippe Petit who illegally walked on a tight-rope between the Twin Towers of the World Trade Center in 1974. Absolutely incredible!
Teresa:"When Love Is Alive" is our interpretation about someone so passionate about doing something, he is willing to break the law, without hurting anyone but himself to achieve it. Achieving this state of mind I think is the goal of many artists, and for us it has became a sort of personal mantra. Goal for 2016; meet Philippe Petit and get him in our music video, hehe.
What bands/musicians are you currently listening to?
Teresa: Always too many! From good old ones like The Beatles, Paul Simon or super-David Bowie (R.I.P) to new hotties like Tame Impala, The Dø, Oh Land, Mø and Dirty Projectors. Always looking for new stuff, recommendations are welcome!
After the album release, what's next for BLØSH? What can fans look forward to?
Jørgen: Following the release on February 12 there will be a release-gig in Oslo in mid-March . There will be some festivals in the summer and a club tour in Norway this autumn. The reception in England has been overwhelming as well so we're looking into booking some shows now, fingers crossed we can confirm something soon! Exciting times ahead indeed!
Stay in touch with BLØSH: FACEBOOK | TWITTER
Comments
comments