People who make music out of pure passion, this is what I find truly inspiring.
Latest posts by Jon Berrien (see all)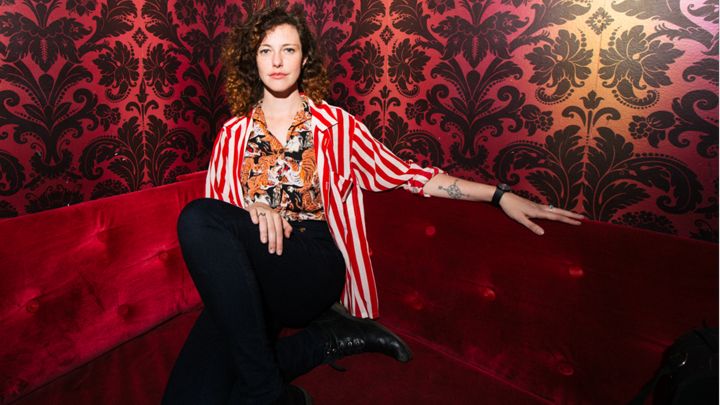 With fuzzed-out guitars, a delicate voice, wry humor and poignant storytelling, Portland based songstress Esmé Patterson recently dropped the fresh new album 'We Were Wild.' The project is her third solo LP and is a swirling psychedelic hum of sonic goodness.
GroundSounds recently caught up with Esmé to talk about her latest work, musical inspirations and more, check out the exclusive interview below.
For those just discovering Esmé Patterson, can you tell us a little bit about your background and how you got started making music?
I've been singing as long as I can remember, I got a guitar when I turned 16 and started writing my own songs then. I started a folk band with my sister and a few friends in Denver when I was 20 and we toured constantly and released 4 albums over the next 8 years. I started making solo albums while still in that band, and eventually I left that group in 2014 to focus on my own music. And that brings us to this moment 🙂
What do you enjoy most about Portland? What is one thing every visitor should see or do?
I love the trees in Laurelhurst Park. Everyone visiting should grab an ice cream cone and walk through Laurelhurst Park in the spring or summer.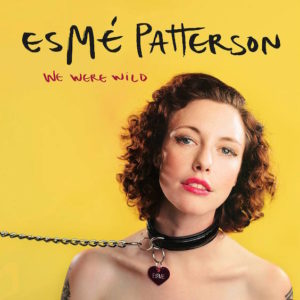 Can you tell us about working on and bringing your album 'We Were Wild' to fruition?
WWW was kind of an odyssey. I took more time to make this album than I've ever taken before, I tried to look deeply into my heart and my life and reflect the truths and the questions I found there. This album feels to me like my best, most mature work so far. Working with producer Adam Thompson was such a joy and I learned so much that I feel made me a better musician.
What made you decide on the album name 'We Were Wild'?
It's the name of one of the songs in this album, and it felt to me like that idea is threaded through all of the songs: the dance between wildness and domestication. Fitting in and running wild. Chaos and order.
What is it about soulful dream-rock that attracts you to this sound?
I make the music that I want to hear, the sound is the fruit that grows from that tree.
Can you tell us about the writing and creative process involved with your track "No River?"
I wrote "No River" on the coast of Washington at a great place called the sou'wester in an old airstream trailer. I was meditating on feeling like a failure as a person, as a daughter sister friend and girlfriend, and in writing that song I was trying to make find a way to feel better, by embracing my humanity, admitting that I am human and make mistakes, we all do, but because I know I'm human, I know I'm alive and that is a transcendent piece of knowledge.
What musicians/bands are you currently listening to?
Really digging the new Kevin Morby record. Great for long drives on tour!
What was the inspiration behind your track "Feel Right?"
Feel Right was inspired by trying to turn pin into something I could use, it was written in the same week as "No River" and I was dealing with a lot of emotional pain, trying to understand the pain and move through it.
What's next for Esmé Patterson? What can fans look forward to?
Lots of exciting new works on the horizon, none I can reveal much about right now… In the meanwhile I'll be touring a whole lot in support of WWW this year and look forward to meeting all the fans and passing out my new record!
Stay in touch with Esme Patterson: FACEBOOK | WEBSITE
Comments
comments