Latest posts by GroundSounds (see all)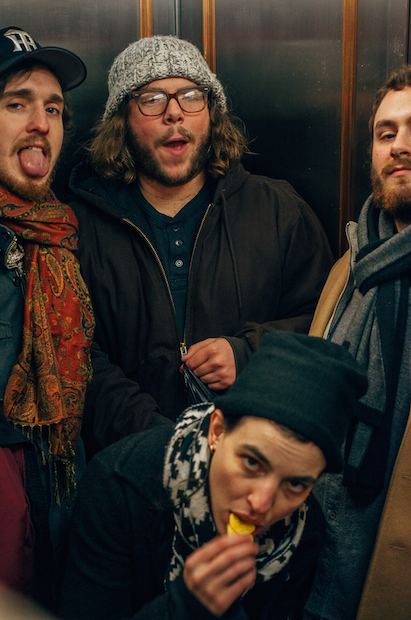 Goodbyes are a tricky thing when it comes to a body of artistic or narrative works. On one hand, you could be like a TV show that ends a season on a cliffhanger only to be canceled, or more like David Bowie's graceful and harrowing examination of his own mortality on his Blackstar swan song.
After 15 years, several albums and countless shows played on self-booked tours across the country, Brooklyn-based prog-punks Sister Helen are calling it a day, but not before releasing a self-titled concept LP out January 13th. The band comprised of Nathan J. Campbell (lead vox), Chris Krasnow (guitar/vox), Eva Lawitts (bass/vox) and Clint Mobley (drums) went into the studio knowing that this album would be there last, and it's that furious final energy that grabs you from the outset and doesn't let up until the last note.
Today, Groundsounds is premiering the towering, epic prog-punk masterpiece "Sense Of Self" which Campbell elaborates on below:
"'Sense of Self' is one of the first songs that was written for this album. It's about someone who cares about another person but is unable to deal with their emotional baggage. The kernel of the song, 'even in the eye of the storm, I couldn't hold you in the calm,' is actually taken from a song by my friend Aya. I see myself trying to hold onto someone in a storm out at sea–a storm that could be trauma, or mental illness, or something external.
It's sung from a pretty powerless place, a place where you're afraid of someone because they're suffering, but the underlying motive the singer has is 'I want you to be okay.' That kind of sets out the theme of the whole album."
Listen to Sister Helen's "Sense Of Self" and if you're in NYC, catch their farewell show tonight at Shea Stadium.
Comments
comments